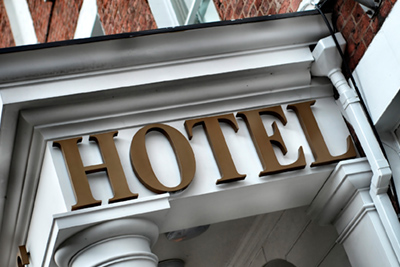 The Westmark Group provides a variety of services for our clients in the Hospitality industry including site assessment, asbestos, industrial hygiene and permitting services.
Westmark has completed Phase I Environmental Site Assessments and associated updates for multiple properties as well as subsequent soil and groundwater assessments to characterize the nature and extent of recognized environmental conditions identified during Phase I assessment.
Westmark has completed initial asbestos surveys for properties prior to renovation and/or demolition, as well as assisting in the bidding process and selection of an abatement contractor, followed by completion of confirmation sampling following abatement in accordance with federal, state and local requirements.
Westmark's industrial hygiene services for our Hospitality clients have included indoor air quality surveys and noise assessments for properties in accordance with US Environmental Protection Agency (EPA) and Occupational Safety and Health Administration (OSHA) requirements.
Westmark prepares and submits documentation required for permitting from local Fire Departments on behalf of our Hospitality clients. Westmark conducts site walks and works closely with Fire Department personnel to ensure information is submitted in a manner consistent with their requirements to ensure the client maintains compliance with National Fire Protection Association (NFPA) codes and standards.
Check our other categories
Are you ready to get started?