JEREMEY WESTMARK, CEM
President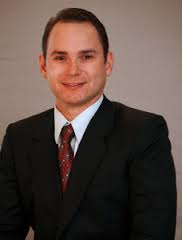 Jeremey Westmark brings over twenty years of environmental consulting knowledge to the industry. Certified in Nevada and California as an Environmental Manager, he oversees the operations of the company in various sites around the U.S. including California, Idaho, Nevada, and Arizona. Jeremey brings a dedication to strong client relationships and setting industry standards, as well as commitment to employee satisfaction. After earning a Bachelor of Science in Soil and Water Science from the University of California, Davis, Jeremey practiced his trade in California and Nevada before becoming a business owner in 1999.
DONNA DAMIANI
Business Manager
Donna first joined The Westmark Group in 2018 when she moved to Idaho. After a short hiatus, she rejoined TWG in July of 2022 as the Business Manager. Prior to coming on board, she worked primarily in the printing industry as a Customer Service Specialist and Project Manager. She earned a degree from Cal Poly State University. She works in Westmarks' Meridian and Las Vegas offices. Donna enjoys the comradery of working with the team on large projects. When she isn't in the office, Donna enjoys river rafting, hiking, skiing, and walking her dog, Dallas.
DARLA GRAVELLE,
Accounting Manager
Darla joined the Westmark team in 2020 as the Accounting Manager. Darla graduated from Bushnell University with a Bachelors in Accounting. Having worked in accounting her entire career, Darla brings experience and skill to her position at the Westmark Meridian office. When she isn't working, Darla enjoys the outdoors and spending time with her dog.
PAUL GILLER
Senior Geologist
Joining in 2019, Paul works as a Geologist based out of Virginia. A great addition to Westmark, Paul oversees regulatory remediation and drilling projects in Arizona. Fulfilling a senior project manager role, he ensures that projects are completed fully from the soil samples to the report writing. A wealth of knowledge, Paul has worked over two decades in the industry and is always willing to train technicians on geological applications. Bringing a bit of Western Virginian charm to any conversation, Paul enjoys anything outdoors, including sport shooting. Remiss to pick a favorite animal, he appreciates hedgehogs.
KATHLEEN JOHNSON-HENSON
Senior Engineer
Kathleen Johnson-Henson has been with Westmark since 2010 and has over twenty years experience spanning both environmental and flood control engineering. With a bachelors degree in Civil Engineering and a master's degree in Environmental Engineering, she is a licensed Professional Engineer in Nevada, Arizona, and Colorado and a Nevada Certified Environmental Manager. With her extensive work in hazardous waste site characterization studies and flood control experience, Kathleen is a vital addition to the Westmark team. Kathleen enjoys taking her family out to enjoy a day on the lake, and is an active member on the Advisory Board to the Civil and Environmental Engineering Department at the University of Iowa
RYAN MUELLER
Environmental Technician III
An employee with Westmark since 2016, Ryan works as a Pump Truck Operations Manager. Having worked in construction before earning his CDL and becoming a pump truck operator, Ryan brings a spirit of hard work to the Westmark Group. Assisting with interceptor pump services, grease trap pumping, and waste characterization sampling; he is a core member of the Westmark technician team. Ryan's daily responsibility is to assure that all sites are within regulatory standards for waste management.  Based out of Las Vegas, in his off time Ryan enjoys fishing, hunting, camping, and traveling.
LEE ROBERTSON
Senior Environmental Technician
Westmark's most senior employee, Lee boasts 20 years with the company. He brings a tenacity to getting the work done and is dedicated to completing any job. As a Field Supervisor he works on various sites across California, Nevada, and Arizona implementing drilling projects, remediation systems, and sampling protocol. An avid outdoorsmen, Lee enjoys fishing and boating in his off time.
KELLY PAIGE ARRUP
Senior Environmental Scientist
Kelly Paige joined the Westmark team in 2020 as a Senior Staff Environmental Scientist. Having earned her Bachelor of Science from North Carolina State University, she worked in conservation and environmental education before joining the Environmental Consulting industry. She enjoys working at Westmark for the opportunities it provides, and the integrity that Westmark provides in its work. During her off time Kelly Paige enjoys birding, board games, and tasting new craft beer selections.
SADE BANKS
Environmental Technician I
Sade works with Westmark as a Commercial Driver and Environmental Technician. She enjoys expanding her skills in Westmark's Pump Truck Division. Within the pump truck division, she pumps non hazardous wastewater from car washes and sandtraps. Assisting with interceptor pump services, grease trap pumping, and waste characterization sampling; she is a core member of the Westmark technician team. Sade's daily responsibility is to ensure that all sites are within regulatory standards for waste management. In her off time, Sade enjoys basketball and sports.
ORLANDO DEYAMPERT
Engineering Technician I
Joining Westmark in 2022 as an Engineering Technician, Orlando brings a cheery and easy going presence to the pump truck division in Las Vegas. Being a relatively new member of the team, Orlando enjoys learning the various aspects of pump truck operation and wastewater management. When he isn't working on the job, Orlando enjoys driving and exploring new places.
KATHLEEN WEBB
Wastewater Treatment Plant Operator
With extensive experience in wastewater treatment, Kathleen joined Westmark in 2022 as a Wastewater Treatment Plant Operator. She brings a natural curiosity for the native biological processes and water conservation. Kathleen enjoys being challenged by learning about new water reclamation processes that are being developed to remediate water shortage issues in the desert where she works. Like most Westmark employees, Kathleen loves to snuggle up with her pups when she gets off work.
Are you ready to get started?