We have worked with industrial, commercial, governmental and service organizations. Our industrial clients are involved in manufacturing, energy, pharmaceutical, chemical, petroleum, mining and automotive industries. Commercial clients include construction, real estate development, banks, and retail companies. In the services sector we have worked with hospitals, hazardous waste facilities, engineering firms, non-profit organizations, and law firms. Our government sector clients include the U.S. Department of Interior – Bureau of Reclamation, the U.S. Army Corps of Engineers and the U.S. Air Force at Nellis Air Force Base, Edwards Air Force Base, Creech Air Force Base and the Tonopah Test Range.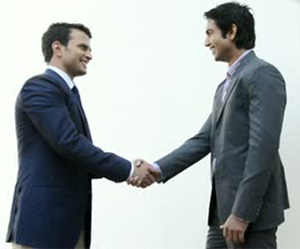 Our clients trust us to manage some of the most troubling issues a business or government agency can face. That is a commitment we take very seriously. The Westmark Group has a great deal of experience working on key projects in the Western United States. In fact, we have successfully performed prime contracts ranging from $500 to $5,000,000. We have consistently satisfied our clients in a broad range of environmental areas through our outstanding performance of core services. The reputation that The Westmark Group has earned is reflected in the positive feedback from our public and private clientele.
Are you ready to get started?